Design criteria in hydraulic cylinders
Author:SAIVS
Time:2023-09-12
Click:
---
Designing Hydraulic Cylinders requires many factors involved in the process.
Ignoring any of these critical steps in the design process could increase the possibility of a design mistake.
Hydraulic Cylinders have many different working conditions, and that affects the design criteria.
For example, the cylinders used in the mining & construction machines
versus forestry have other design criteria in terms of materials used.
There are a few main variables that should be taken into account while designing a hydraulic cylinder.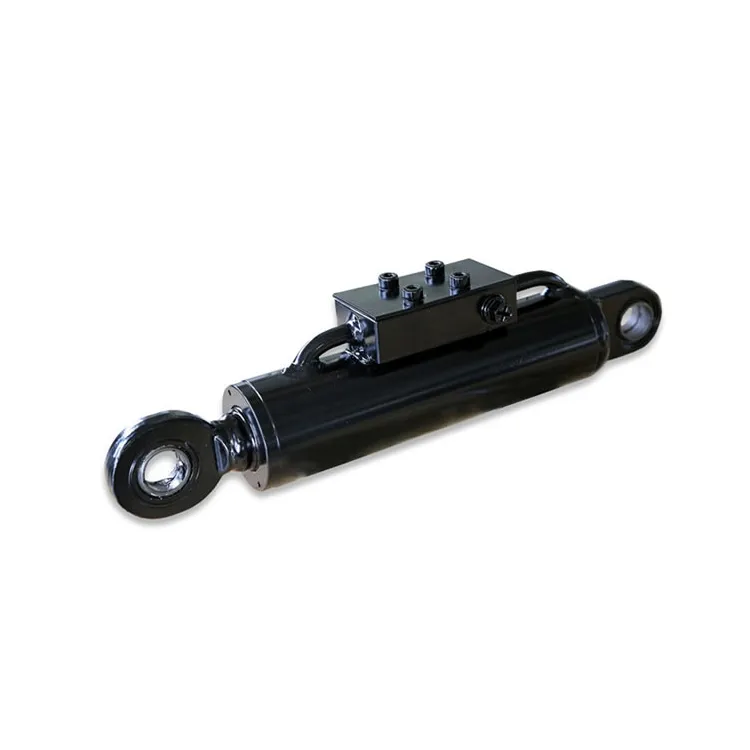 What to consider when specifying hydraulic cylinders?
1. Working Conditions
When specifying hydraulic cylinders, it is crucial to consider the specific working conditions in which
the cylinder will operate. Factors such as corrosive environments, falling rocks in mining applications,
or high working cycles that can cause welding fatigue and shorten seal lifespan should be taken into account.
The designer needs to determine how to protect the cylinder from water ingress if it will be operating underwater.
2. Stroking Distance Requirements
The system pressure and stroke length are important considerations when choosing suitable design elements
and cylinder parts. Even at shorter distances, stroke length can impact the selection of shaft thickness based
on required force. Long-stroke lengths may necessitate choosing a larger cylinder size class to prevent buckling.
Optimizing Hydraulic System performance involves comparing the positive effects against potential negatives.
3. Temperature
Working conditions in terms of temperature, whether extremely high (desert conditions) or low
(icy weather below -30 degrees Celsius), affect the choice of fluid used in the hydraulic system.
Components must perform optimally under extreme temperature conditions
for both "hard" and "soft" design elements of cylinders.
4. Speed
The sliding speed of the hydraulic system should be considered when selecting suitable cylinder parts.
Excessive speed can vary depending on design engineer preferences, but as a general rule, standard hydraulic
cylinder seals can handle rates up to 0.5 meters per second. For higher-speed applications, low-friction seals
are recommended but must be balanced with potential temperature impacts on the entire hydraulic system.
5.Capacity
Certain applications require heavy-duty systems such as mining, construction machinery, or automotive
manufacturing where cylinders typically operate at pressures ranging from 200 to 350 bars with testable
limits up to 420 bars or even higher in special cases.
6.Mounting Styles
Different mounting styles have their own benefits and limitations that need consideration during specification.
Fixed and pivot styles absorb forces along the cylinder's centerline and are suitable for medium-duty and
heavy-duty mounts that accommodate thrust or tension loads. Selected types allow support for the entire
cylinder by mounting surfaces below its centerline rather than solely along it.
7.Cylinder Bore Size
The required push or pull force determines bore size selection which is
related to operating pressure levels within the hydraulic system.
By considering these factors during hydraulic cylinder design specifications, engineers can ensure optimal
performance while meeting application-specific requirements across various industries.