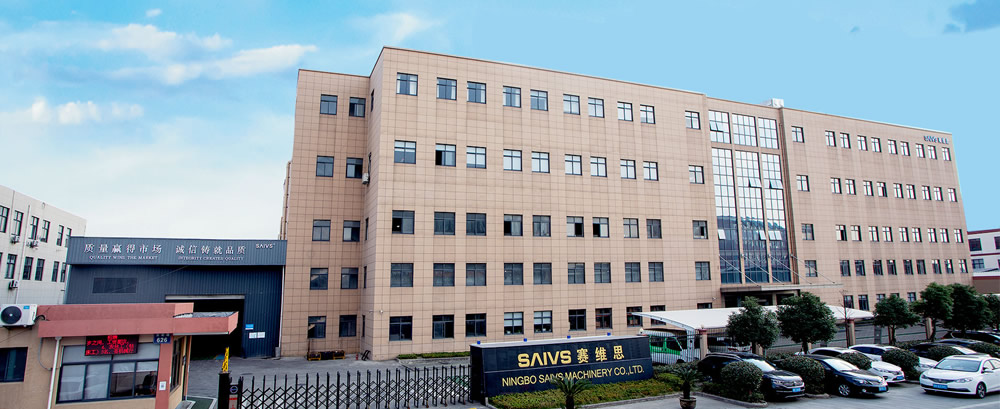 Ningbo Saivs Machinery Co.,ltd is one of specialized manufacturers and exporters of various Hydraulic pumps,Hydraulic Motors,Hydraulic valves,hydraulic tools . Located in the East of China, Ningbo city which is famous for the second biggest container port in China

SAIVS is your hydraulics specialist supplier as an alternative to the sole sourcing position of OEMs. We provide solutions to hydraulic engineers and purchasing departments in their search for replacement parts. You will get the right parts in time to guarantee optimum efficiency of your equipment in operation 24/7 worldwide. SAIVS offers you a total aftermarket support solution for your hydraulic equipment.
WHY SAIVS?
We are your reliable partner for all hydraulic supplies and repairs. Use our service to meet your technical, business and operational requirements:
Improve Lead Times
Reduce your delivery time and repair turnaround time for key Hydraulic System parts by utilising our access to a worldwide network of stocking points and high-quality workshops. Receive quick replies to any enquiries or problems from our team of qualified and highly motivated employees.
Locate Hydraulic and Other Parts
We are brand-independent and are not restricted to the OEM's sole sourcing position. Also, if you need to replace any obsolete parts that may be part of your installation, we are your best choice to track down replacements.
Cut Costs
Take advantage of our competitive pricing and attractive discounts! Our pricing policy lowers the direct costs of your hydraulic system replacement parts. We lower the indirect costs as well by saving you valuable time and effort.
Our clients consider us as their preferred supplier of hydraulic system components and other parts due to our high standards and quick response time. We offer a personal and professional service, tailored to your specific needs in the field of optimising your hydraulic equipment operations. For all your enquiries on hydraulics, contact SAIVS by email at Sales@saivs.com
OUR VALUES
SAIVS is a brand-independent locator and supplier of hydraulic components and other engineering parts to companies in the marine and offshore industries. We also serve clients in industrial sectors that require hydraulic parts on a regular basis. With its extensive connection to a network of global OEM suppliers, SAIVS has the capability to locate replacement parts in the most expeditious manner.
Our guiding principle is service to our clients:
Total aftermarket support for end users
Fast response times
Dedicated workforce and team approach
Tailored technical assistance
Access to global distribution channels
Access to high-quality workshops
Conformity to International Standards
We focus on flexibility, total aftermarket support and on-time delivery. We have a competitive advantage based on our approach, our people and our experience. Our goal is to deliver a valuable solution that saves time, effort and money, with significant customer satisfaction.
Our mission: create value for customers, share value with out employee, contribute value to society.
Our blue print Super excellent technology, first-class product, advanced management, to be the leaders of the machinery field
Our core value People oriented: appointed people by abilities, no talent is to be wasted, grow togethered with company Customer supremacy: to provide qualified product and satisfied service, no best, only better.
The good faith is responsible: to be responsible for customers, for employee, devoted to company, devoted to occupation, devoted to personality Keep space with the times: continuous to improve, to improve the personal and group's capability.
Cooperate with innovation: learn from others' strong point to offset one's weakness Process and method: process to be decided by the result Our promise: we only produce first-class product