How temperature affects hydraulic cylinders
Author:SAIVS
Time:2023-09-18
Click:
---
Low temperatures can negatively impact seal performance
1. Brittle Seals: Cold temperatures make seals more brittle and less pliable. This brittleness increases
the risk of cracking or shrinking, compromising their ability to maintain a leak-proof seal.
2. Moisture and Contaminant Ingress: Compromised seals allow moisture, grime, and air to enter
the hydraulic fluid system. These contaminants can degrade fluid quality over time
and contribute to component failure if not addressed promptly.
3.Induced brittleness: At low temperatures, the metal components in Hydraulic Cylinders become more brittle
and prone to cracking or breaking. The more rigid the parts become, the more quickly they're damaged.
Continuous expansion and contraction also cause fatigue in metal materials such as
aluminum, steel, and hydraulic hoses, which may lead to system failure.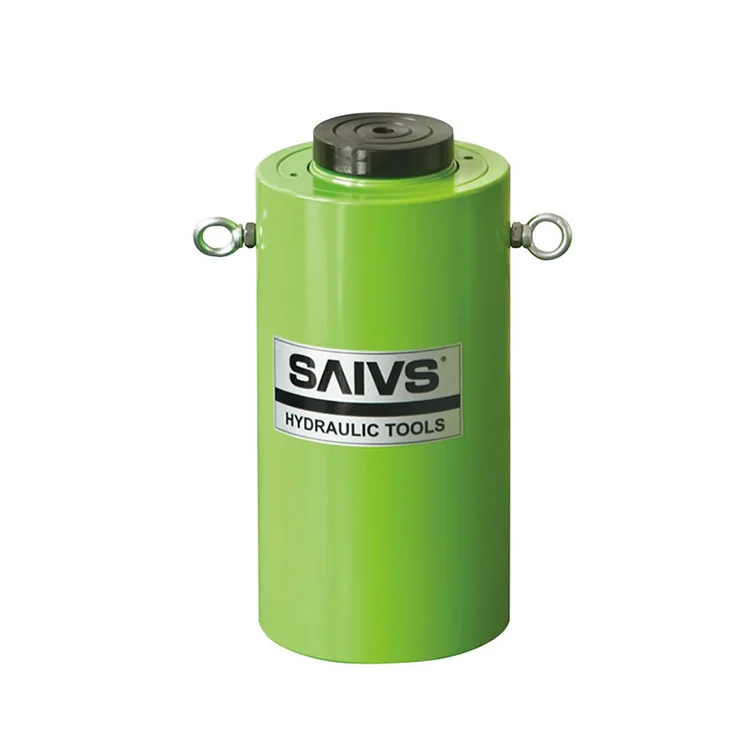 The Effects of High Temperatures on Hydraulic Cylinders
1. Increased Oxidation: High temperatures accelerate the oxidation process of hydraulic fluid.
Oxidation produces byproducts such as sludge and varnish that can accumulate in hydraulic lines
and valves over time. The buildup of these contaminants can restrict fluid flow, reduce system efficiency
and performance, and ultimately lead to premature system failure. It's important to note that the rate of
chemical reaction doubles for every 10-degree Celsius increase in hydraulic fluid temperature.
2. Lubrication Loss: Excessive heat in a hydraulic cylinder can cause a decrease in oil viscosity beyond
acceptable limits. When the oil becomes too thin or loses its lubricating properties due to high temperatures,
it fails to adequately protect reciprocating cylinder parts from friction and wear. This accelerated mechanical
wear may necessitate more frequent pump and cylinder replacements.
How to Prevent Hydraulic System Temperature Extremes?
Use the Correct Hydraulic Fluids
It is crucial to use hydraulic fluid specifically designed for your system, considering factors such as
temperature range, viscosity requirements, and compatibility with seals. Using the wrong fluid can lead
to accelerated seal degradation and potential system failure.
Keep the Fluid Clean and Contaminant-Free
Regularly monitor fluid condition and cleanliness. Follow manufacturer recommendations for fluid change
intervals and use proper filtration systems to remove contaminants such as dirt, debris,
or moisture that can compromise seal performance.
Maintain Adequate Fluid Levels
Ensure that the hydraulic system is properly filled with the recommended amount of fluid. Low fluid levels
can cause air entrapment, leading to decreased lubrication and increased wear on seals.