Top 10 Maintenance Tips for Digital Display Torque Wrenches
Author:SAIVS
Time:2023-09-01
Click:
---
The digital torque wrench adopts the principle of strain
gauge measurement and integrated circuit digital processing technology,
and applies ergonomic appearance and streamline design to optimize
and rationalize the overall performance of the torque wrench.
It can quantitatively apply tightening torque to threaded
fasteners and display the size of the fastener torque in digital form.
The torque wrench adopts advanced microelectronics technology,
precision processing technology, and assembly.
The torque wrench measures accurately, has stable performance,
low power consumption, and is easy to operate.
It is suitable for bolt tightening and control in industries
such as automobiles, motorcycles, and mechanical manufacturing.
The torque wrench has accurate indication, stable performance,
high reliability, long service life, and low power consumption.
The torque wrench has a bidirectional use function and a peak
mode storage function for 300 sets of online torque
detection values, making it very convenient to use.
It allows for an overload of 120% on a six position LCD display,
with a small size and light weight that can be set to the upper and lower limits.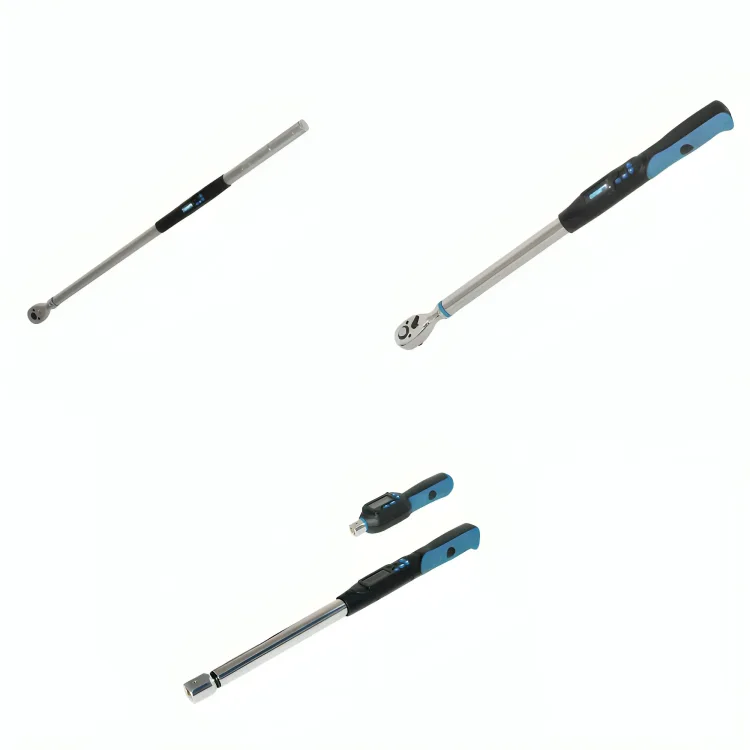 Maintenance Method For Digital Display Fixed Torque Wrench:
1. Do not overload the torque test. Be sure to test the torque
within the testing range of the Digital Torque Wrench,
otherwise it may damage the digital torque wrench and more likely cause danger.
2. Do not tap the LCD screen to place objects on it.
3. Do not use finger clips, sharp tools, or pointed objects to press function keys.
4. Do not use a digital torque wrench in areas where water,
oil, or other liquids are splashed.
Store the digital torque wrench in a cool, dry, and vibration free area.
5. Do not open the small cover on the back,
nor adjust the fine tuning resistor inside.
6. Do not loosen the fixing screws on the head of the digital torque wrench.
7. Please do not pull out or insert the
plug with wet hands, otherwise it may cause electric shock.
8. Please use a soft cloth to clean the digital torque wrench,
immerse the dry cloth in water soaked with cleaning agent,
screw it dry before removing dust and dirt.
Do not use easily emitting chemicals,
such as volatile oils, diluents, alcohol, etc.
9. Handle with care during use and handling.
10. Do not disassemble, repair or modify
the digital torque wrench of this machine on your own.
These behaviors may cause digital torque wrench malfunctions.