Identifying torque tool calibration drift
Author:SAIVS
Time:2023-09-07
Click:
---
Identifying when a torque tool is drifting out of calibration is
crucial to ensure accurate and reliable torque measurements.
Here are some signs that can indicate a torque tool is drifting out of calibration:
1. Inconsistent Readings: If you notice significant variations
in the torque readings obtained from the tool when applying
the same amount of force, it may indicate that the tool is
losing its calibration. The readings may fluctuate even if
you consistently apply torque in a controlled manner.
2. Unexpected Fastener Behavior: When using the torque tool,
if you observe that fasteners are either overtightened or
undertightened compared to your desired torque specification,
it could be an indication of a calibration issue.
If you consistently follow the same procedure but obtain inconsistent
results, it's worth investigating the calibration status of your tool.
3. Physical Damage or Wear: Examine the physical condition
of your torque tool regularly. Look for any visible signs
of damage, wear, or deformation on critical components
such as handles, heads, or scales. Physical damage can affect
the accuracy and reliability of torque measurements.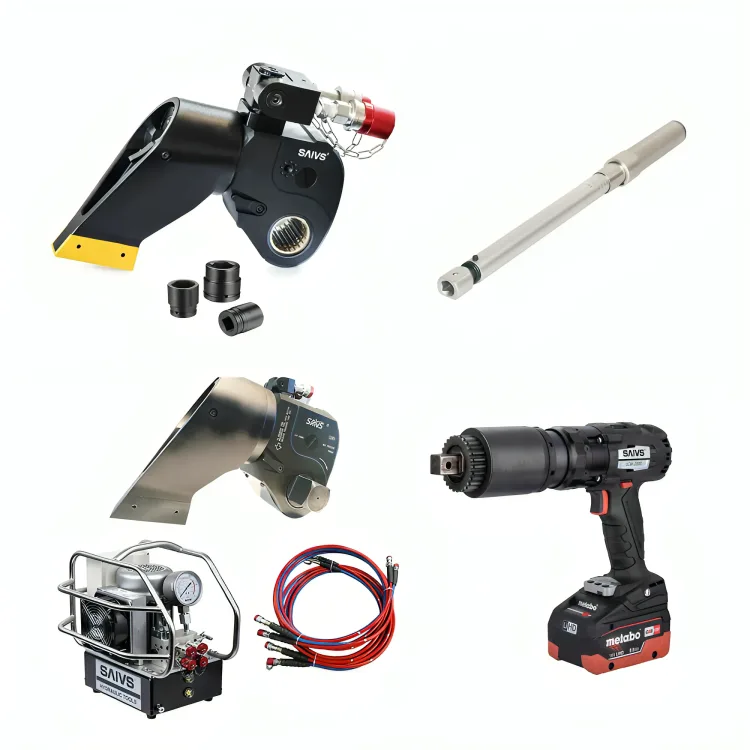 4. Known Calibration Interval: Torque tools typically have
recommended calibration intervals provided by manufacturers
or regulatory standards (e.g., ISO 6789). If you exceed this
interval without recalibrating your tool, there's an increased
likelihood that it has drifted out of calibration.
5. Previous History: Keep track of previous calibrations and
their results for each torque tool in use. If there has been a
noticeable change in performance since the last successful
calibration—for example, if subsequent measurements consistently
deviate from previous ones—it suggests that recalibration may be necessary.
6. Comparative Measurements: Perform comparative measurements
using multiple calibrated tools to cross-check their readings
against each other during routine operations. Any significant deviations
between tools could indicate potential drift in one or more instruments.
7. Regular Calibration Program: Implementing a proactive calibration
program ensures regular maintenance and verification of all
measuring equipment at predetermined intervals based
on manufacturer recommendations or industry standards.
If you suspect that your torque tool is drifting out of
calibration based on any combination of these signs, it's essential
to take immediate action by discontinuing its use until recalibration
can be performed by an accredited service
provider or using appropriate reference standards.