How to judge if problems occur in excavator hydraulic system
Author:SAIVS
Time:2023-03-10
Click:
---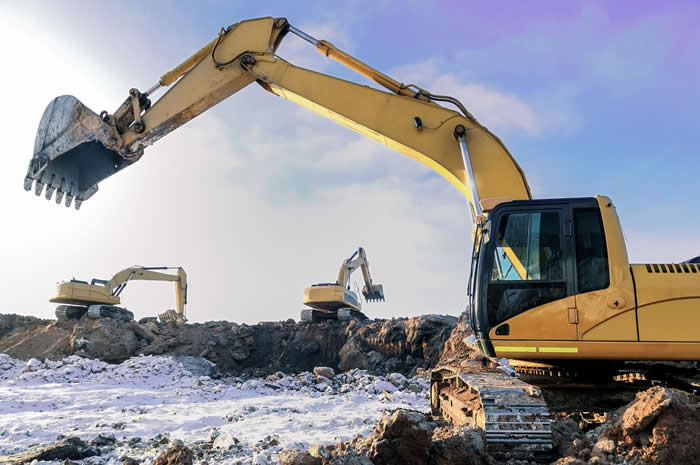 How to judge if there is a problem in excavator Hydraulic System? It is pointed out that checking faults in work diagnosis may be troublesome due to restrictions of structure, on-site component storage or inconvenient disassembly, but it is convenient to use this method for small and easily disassembled components such as hydraulic balance valve, hydraulic relief valve and hydraulic check valve. Conversion diagnosis avoids performance degradation of hydraulic components due to blind disassembly.
Visual inspection:
For some relatively simple faults, parts can be inspected by means of eyes, hand models, ears and sniffs. For example, visual inspection can detect the imagination of faults such as breakage, oil leakage, loosening and deformation, so that spare parts can be repaired or replaced in time. Hold the line with your hand (especially the hose) and feel it vibrating when there is pressure oil flowing through it, not when there is no oil flowing through or when the pressure is too low.
Oil leak from bullet head of excavator handle:
In addition, hand feel can also be used to judge whether the lubrication of the geohydraulic components with mechanical transmission parts is good or not. Feel the temperature change of the component housing by hand. If the component housing is overheated, the lubrication is poor. The ear can judge the point of failure and extent of damage caused by damage to mechanical parts. Faults such as suction of hydraulic pump, opening of relief valve and issuing of component card will send out abnormal sound such as impact sound of water or "sound of water hammer". Some components may smell due to overheating, poor lubrication, cavitation, etc., and the fault can be identified by sniffing.
Conversion diagnosis:
When there is no diagnostic instrument at the maintenance site or the components under examination are too precise to be disassembled, this method should be used to remove the suspected faulty components and replace them with new ones or other components of the same type that work normally on the machine for testing, so that diagnosis can be made by checking whether the faults can be corrected.