Exploring the versatility of hydraulic cylinder jacks
Author:SAIVS
Time:2023-09-14
Click:
---
Understanding Hydraulic Cylinder Jacks
A hydraulic cylinder jack is a mechanical device that utilizes fluid pressure to generate force in a linear motion.
It consists of a cylindrical barrel containing a piston connected to a rod. By applying pressure through an inlet valve,
hydraulic fluid is directed into either side of the piston chamber, causing it to extend or retract.
The Power of Double Acting
Double-acting hydraulic cylinder jacks take this concept further by incorporating two piston chambers within the same barrel.
Unlike single-acting jacks that rely on external forces for retraction, double-acting jacks can extend and retract using
hydraulic pressure alone. This feature enhances their versatility and efficiency in various lifting and pushing tasks.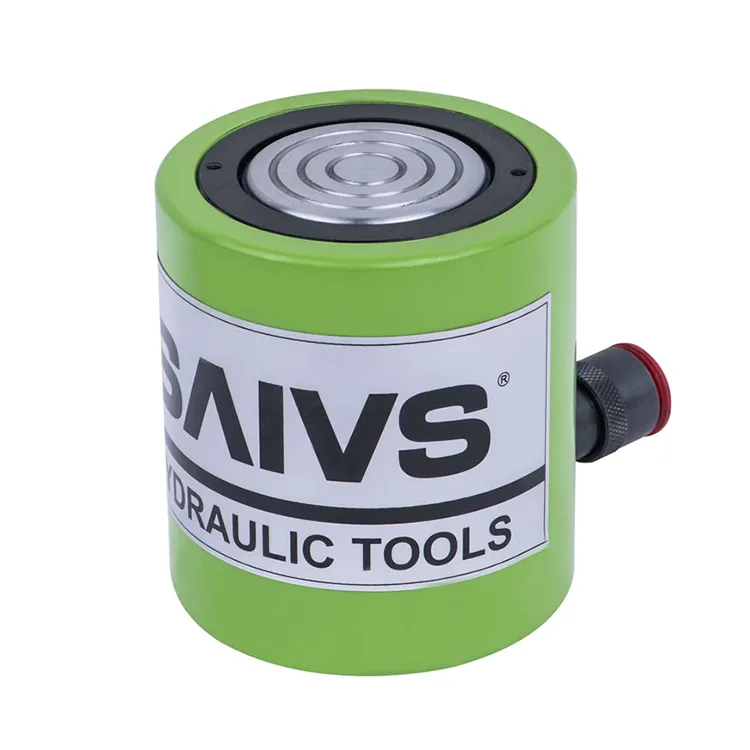 applications of Double Acting Hydraulic Cylinder Jacks
1. Lifting Heavy Loads: One common application for double-acting hydraulic cylinder jacks is lifting heavy objects such
as machinery or vehicles. With their robust construction and high weight-bearing capacity, these jacks provide
reliable support during maintenance or repair operations.
2. Industrial Machinery: In manufacturing settings, double-acting cylinder jacks play a vital role in aligning components
during assembly processes or adjusting machine parts with precision. Their ability to exert force in both directions
simplifies complex tasks while ensuring safety and stability.
3. Construction Projects: Construction sites often require powerful equipment capable of handling substantial loads efficiently.
Double-acting hydraulic cylinder jacks find extensive use in scenarios like bridge construction
or foundation repair where controlled lifting forces are essential.
4. Automotive Industry: The automotive sector heavily relies on double-acting hydraulic cylinder jacks for vehicle
repairs and maintenance operations such as tire changes or suspension work. These versatile tools allow mechanics
to lift vehicles quickly while ensuring stability throughout the process.
Benefits Offered by Cylinder Jacks
Hydraulic cylinder jacks possess several advantages that make them preferred choices across industries:
1. High Load Capacity: The robust design and durable materials used in manufacturing
these jacks enable them to withstand heavy loads reliably.
2. Precise Control: Hydraulic Systems offer excellent control over force application due to their
adjustable pressure settings, allowing operators to perform delicate tasks with accuracy.
3 . Safety Features: Cylinder jack designs incorporate safety features like overload protection valves that
prevent excessive loads from damaging equipment or causing accidents.