Enhancing the Efficiency of Hydraulic Pumps in Industrial Settings
Author:SAIVS
Time:2023-07-25
Click:
---
Hydraulic pumps play a critical role in various industries, providing power to machinery and equipment in factories,
manufacturing plants, and other industrial settings. However, these pumps can be highly inefficient,
leading to significant losses in energy and reduced productivity.
Therefore, it is essential to understand how to improve the efficiency of hydraulic pumps.
Why we need to improve the efficiency of hydraulic pumps
Low hydraulic pump efficiency can have a range of negative impacts on industrial processes,
including reduced productivity, increased energy consumption, and higher operating costs.
Inefficient hydraulic pumps may struggle to meet the demands of modern industrial applications,
leading to system failures, and downtime. Additionally, energy losses in inefficient hydraulic pumps
could have significant environmental implications, contributing to carbon emissions and other harmful pollutants.
Therefore, improving hydraulic pump efficiency is crucial to reduce environmental impacts,
improve production processes, and reduce operational costs.
Adding Shuttles to Axial piston pumps
Axial piston pumps are commonly used in Hydraulic Systems due to their high efficiency and durability under heavy loads.
By adding shuttles to axial piston pumps, it is possible to further improve their efficiency,
creating a more effective hydraulic pumping system.
Shuttles refer to small flow control valves that are added to the piston pump's internals.
These valves work by redirecting oil flow within the pump to improve overall efficiency,
enabling more efficient distribution of pressurized oil to the rest of the hydraulic system.
The primary benefit of adding shuttles to axial piston pumps is that these pumps can adjust
to varying loads more effectively, improving their efficiency, and contributing to energy savings.
Hydraulic systems experience different loads and pressures throughout their operation,
and traditional axial piston pumps may struggle to adapt to these changes, leading to losses in efficiency.
By adding shuttles, however, it is possible to create a more flexible and responsive hydraulic system,
capable of responding to changes in load and pressure without sacrificing efficiency.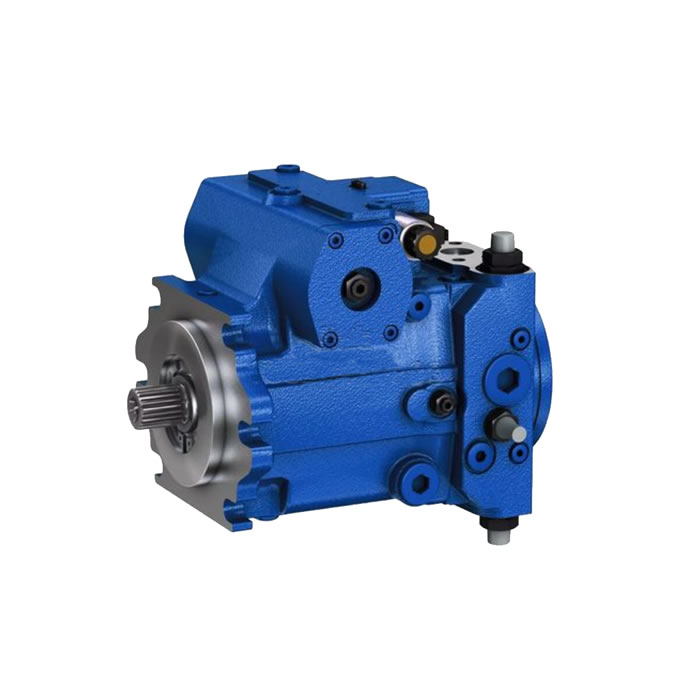 Additional Strategies to Optimize Hydraulic Pump Efficiency
Using High-Quality Hydraulic Fluids
Using high-quality hydraulic fluids is critical to maximizing the efficiency of the hydraulic system.
Regular Maintenance and Lubrication
Maintaining the hydraulic system and lubricating it regularly is essential to keeping it running efficiently.
Choosing the Right Pump Size and Type
Selecting the right pump size and type for the application is crucial to ensuring maximum pump efficiency.
Using Energy-Efficient Motors
Using energy-efficient motors to power hydraulic pumps can help to reduce energy waste and improve overall system efficiency.