design of hydraulic bolt stretcher system
Author:SAIVS
Time:2022-09-26
Click:
---
Design of Hydraulic bolt stretcher System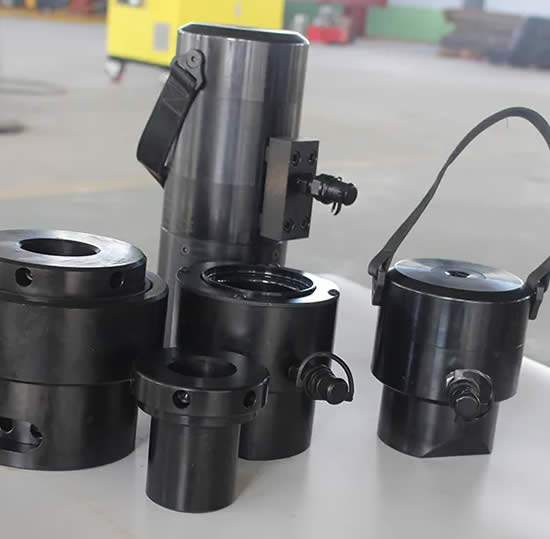 Hydraulic bolt stretcher system is generally composed of hydraulic pump, pressure gauge, high pressure hose and stretcher. The bolt stretching method is to tighten the bolt by applying the axial stretching force. The high-pressure oil output from the hydraulic pump enters the Hydraulic Cylinder of the stretcher through the high-pressure hose, and the piston lifts the stretching head to exert an axial force on the flange bolt. This force acts on the nut at the other end of the flange bolt through the bolt, so that the two flange faces are compressed, and the nut under the stretcher is tightened, and then released After releasing the tension of the stretcher, the elastic deformation of the flange bolt after removing the tension generated by the stretcher produces the pre tightening force, which completes the process of bolt pre tightening and flange fastening and installation.
In the design of the hydraulic bolt stretcher system, the exposed length of the bolt should be reserved according to the instructions. The general requirement is that after the nut is tightened, the exposed length of the bolt should not be less than the nominal diameter of the bolt. The use space of the bolt stretcher should be checked, including the height direction of the bolt stretcher and the radial direction of the nut, so as to meet the use of the hydraulic stretcher.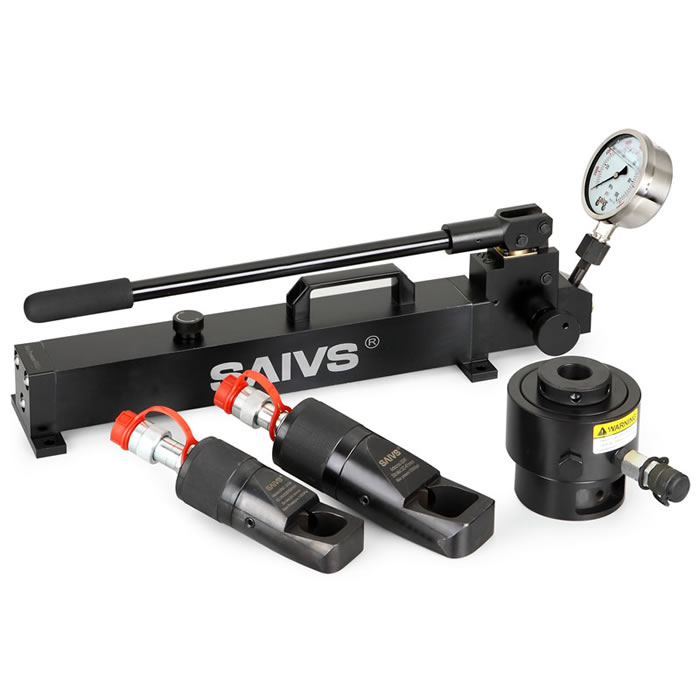 According to the required pre tightening force F, calculate the set tension FH of the bolt stretcher, and check that FH does not exceed the allowable stress of the bolt, especially when the bolt length is short, because the smaller the slenderness ratio of the bolt clamping part, the greater the ratio of FH / F0.
For multiple bolts with rectangular or circular distribution on the flange surface, when using less bolt stretcher to stretch more bolts, because the later stretching will affect the tensile force of adjacent and similar bolts, the number of all bolts must be equal, so that all bolts can be stretched in the shortest time, and the tensile force difference between bolts can be completed The difference is minimal.
For the bolts installed through the bolt stretcher, the hydraulic stretcher must also be used for fastening in the later maintenance and replacement.