Safety Considerations When Working with Hydraulic Cylinders/Jacks
Author:SAIVS
Time:2023-05-09
Click:
---
Working with Hydraulic Cylinders/jacks can be dangerous if proper safety precautions are not taken. The high force and pressure generated by Hydraulic Cylinders/jacks can cause serious injury or even death if mishandled.

One of the most important safety considerations when working with hydraulic cylinders/jacks is to always follow the manufacturer's instructions and guidelines. This includes proper installation, use of appropriate fittings and hoses, and maintenance practices.
It is also important to regularly inspect hydraulic cylinders/jacks for signs of wear or damage, such as leaks, cracks, or deformation. Any defective components should be replaced immediately to prevent accidents.
When performing maintenance or adjustments on hydraulic cylinders/jacks, it is essential to release all pressure in the system and lock out the power source. Failure to do so can result in sudden movement of the cylinder/jack or unexpected release of hydraulic fluid.
Finally, it is important to wear appropriate personal protective equipment (PPE), such as gloves, safety glasses, and hard hats, when working with hydraulic cylinders/jacks. PPE can help protect against injuries from flying debris, hydraulic fluid, or other hazards.
In summary, safety is paramount when working with hydraulic cylinders/jacks. Following proper installation, maintenance, and safety procedures can help prevent accidents and ensure safe operation of Hydraulic Systems.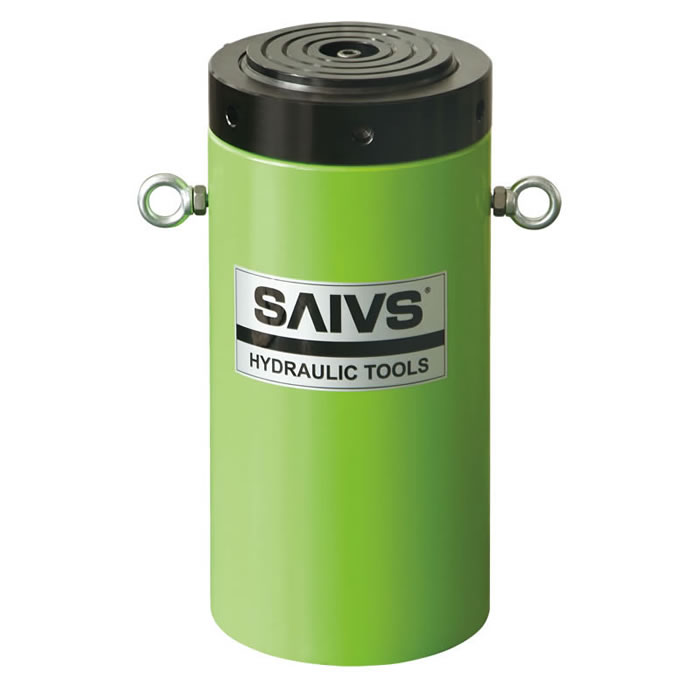 if you are looking for factory manufacturers and suppliers of hydraulic cylinder, hydraulic jack,
choose SAIVS because of the high quality, variety of choices, low price and fast delivery.
you can easily find the best hydraulic cylinder, hydraulic jack solution here!